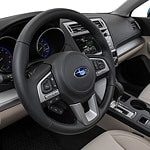 Car ownership, although common, is something that you should be thankful for. It's normally seen as the status quo, but here are a few advantages of owning a car.
One of the best things about owning a car is the independence you get. You don't have to rely on others to give you rides nor do you have to rely on public transportation to get you to and from. You can hop in your car and go whenever you please.
In case of an emergency, owning a car can be very helpful. Sometimes an ambulance can take too long to arrive. And if you don't live near a hospital, having a car can help get you to help quickly.
If you have a big family, having a car big enough for the entire family is ideal. You can travel to visit family during the holidays or just simply pack up the family for a fun outing. Public transportation can get costly with a big family, but with your own car, you can save money on traveling.