Customize Your Deal at Diablo Subaru
1. Choose Your Vehicle
Selecting the Right Vehicle
With our huge selection of new Subaru vehicles, as well as extensive inventory of used cars, Diablo Subaru of Walnut Creek has a lot for drivers to choose from. Our website has window stickers and vehicle detail pages for drivers to get information about each car on our lot. Our expert sales team is always available to answer any questions. You can even arrange a test drive without ever changing out of your pajamas.
Once you find the vehicle you want, look for the
Customize Your Deal 
button:

2. Personalize Your Payment
Get a complete picture of all costs and your monthly payment.
Compare the monthly cost of leasing vs. financing
Determine how much cash down works with your budget
Include any applicable offers which you may qualify for
Select a financing or lease term that works for you.
Factor in your credit score.
3. Value Your Trade
Getting Your Trade Value
With our online shopping experience, car shoppers can get the worth of their current car, truck, or SUV in a snap. Within the Customize Your Deal tool on a vehicle detail page, you can simply add your trade-in to your deal and your payments will update accordingly.  You can also use our simple trade evaluator tool before you begin shopping to get an idea of what your current vehicle is worth.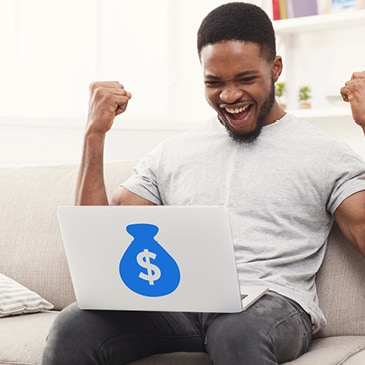 4. Apply For Financing
Securing Your Car Financing
We understand that the auto financing portion of a car deal can make drivers a little stressed out. With our online shopping experience, it doesn't have to be that way. You can apply and get approved for your car loan or Subaru lease by completing our quick and simple credit application.
Car Buying Made Easy
Diablo Subaru of Walnut Creek will deliver your vehicle to you after you complete your online shopping experience. Start using all the resources we have available so you can take charge of your car buying experience today.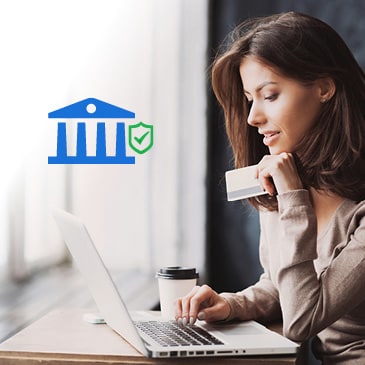 Shop for Your Vehicle from Home at Diablo Subaru of Walnut Creek
We Deliver - Nothing Is Too Far!
Are you interested in a vehicle at Diablo Subaru, but you aren't close by? Not to worry; we deliver! One of our friendly sales members can assist with getting your vehicle shipped to your home, hassle free.
Car Buying is Easy by Shopping Online with Diablo Subaru of Walnut Creek
Do you want to find an easier way of buying a new car near Danville, CA? Are you finding yourself too busy to visit car dealers near Concord, CA? At Diablo Subaru of Walnut Creek, located at 2646 North Main Street, we want to make buying your next vehicle a simple and painless process. It is the reason that we give our customers a chance to customize their deal in four convenient steps.
Step One: Choose a New Vehicle from Our Inventory. The search filters we have online allow customers to eliminate options from our inventory that don't apply to them. The best part is that you can conduct your search from the comfort of your Antioch home. You can check out our new Subaru models, as well as our selection of used cars, trucks, and SUVs to decide which one is best for you.
Step Two: Obtain a Trade Value from Our Dealership. Anyone with a car they want to trade in can find out an estimated value by shopping online with our team. In this step, you can provide you our dealership with information about your current vehicle with our online trade evaluator. Once we get the information, you'll get a value in a flash.
Step Three: Customize a Monthly Payment Plan. Paying with cash, financing, and leasing are all options when you come to Diablo Subaru of Walnut Creek. Which option is best for you? You can compare them all and decide when you shop online with our team. Also, you can adjust some aspects of your car deal, like down payment and term, to personalize a payment option that works for your budget.
Step Four: Apply for Your Auto Loan or Subaru Lease. Shopping online with our dealership gives you the chance to secure your auto loan or Subaru lease from your Benicia, CA home. The online credit application is simple to fill out, and any information you give us will come over encrypted. Our finance team will use the information you provide to try and get you approved for a financing solution with one of our lending partners.
Diablo Subaru of Walnut Creek Will Deliver
When your car deal is approved, our team will deliver your new vehicle to you. We deliver to locations like Antioch, Benicia, Concord, and Danville. The good news is that you can be located anywhere and our sales team will bring your vehicle out to you. It is just one of the ways that we can provide excellent service to you.
You can test drive the vehicle to make sure it is right for you. Once you've determined that the car meets all of your needs, you can sign all of the necessary paperwork. It can be that easy. Your new vehicle will arrive cleaned and detailed for you.
Begin your online shopping experience with Diablo Subaru of Walnut Creek so you can have your new vehicle arrive in your driveway today.